Jurassic World: Dominion Dominates Fandom Wikis - The Loop
Play Sound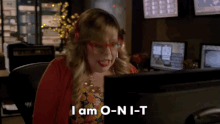 This article is a STUB, which should be further elaborated.
You can help the CRIMINAL MINDS WIKI by expanding it.
Please remove this tag once the article is expanded.

Season Fifteen is the fifteenth season of Criminal Minds. On January 10, 2019, CBS announced the renewal of Criminal Minds for the 2019-2020 TV season, with an order of 10 episodes.
The final season premiered on January 8, 2020, and concluded on February 19, 2020.
Ratings
No ratings information is available at this time.
Cast
Episodes
Image
Title
Airdate
Writer
Director
Season Episode
Series Episode
"Under the Skin"
January 8, 2020
Christopher Barbour
Nelson McCormick
1
315
The BAU investigates a series of crimes similar to that of The Chameleon.
"Awakenings"
January 8, 2020
Stephanie SenGupta
Alec Smight
2
316
The BAU continues to hunt for The Chameleon. Also, Reid visits his mother after she goes through a health scare.
"Spectator Slowing"
January 15, 2020
Bruce Zimmerman
Kevin Berlandi
3
317
The BAU search for an unsub responsible for multiple fatal explosions across Tennessee and Kentucky.
"Saturday"
January 22, 2020
Stephanie Birkitt & Breen Frazier
Edward Allen Bernero
4
318
The BAU spends a weekend off doing various different activities.
"Ghost"
January 29, 2020
Bobby Chacon & James T. Clemente
Diana Valentine
5
319
When the BAU hunt for a copycat serial killer, they find themselves getting caught in the crossfire.
"Date Night"
February 5, 2020
Breen Frazier
Marcus Stokes
6
320
A former foe of the BAU returns with very specific demands for Dr. Reid after a father and daughter are kidnapped.
"Rusty"
February 5, 2020
Erica Meredith & Erik Stiller
Rachel Feldman
7
321
Prentiss evaluates her relationship with Mendoza as the BAU travels to Denver to investigate several murders.
"Family Tree"
February 12, 2020
Bruce Zimmerman
Alec Smight
8
322
As the BAU travels to Beaumont, Texas to investigate a series of murders, Prentiss and J.J. face important decisions about their futures.
"Face Off"
February 19, 2020
Christopher Barbour
Sharat Raju
9
323
As the BAU hunts down The Chameleon, Rossi has new theories inspired by Gideon.
"And in the End..."
February 19, 2020
Kirsten Vangsness & Erica Messer
Glenn Kershaw
10
324
Reid encounters ghosts from his past following an encounter with The Chameleon and the BAU makes a discovery that personally affects Rossi.
Highlights
The season takes place six months after the Season Fourteen finale.
Michael Mosley, Sharon Lawrence, and Alex Jennings returns.
Jane Lynch returns in the second and final episodes.
Rachael Leigh Cook appears in the fourth and sixth episodes as a potential love interest for Reid.
Aubrey Plaza returns in the sixth episode.
Joseph C. Phillips appears in the seventh, eighth, and ninth episodes.
Jayne Atkinson, C. Thomas Howell, and Beth Riesgraf returns in the final episode.
Stephen Bishop, Josh Stewart, Mekhai Andersen, Kelly Frye, and Declan Whaley also returns.