Wiki Targeted (Entertainment)
Play Sound
Robert Clive Napper, a.k.a. "The Green Chain Rapist" and "The Plumstead Ripper", is a British serial killer, serial rapist, pedophile, and one-time stalker.
Background
Napper was born in London on February 25, 1966. His father Brian, a driving instructor, was physically abusive to his wife, Pauline, and to all four of their children, of which Robert was the oldest. After they divorced, the children all went to foster care and underwent psychiatric treatment. Robert, who was nine years old at the time of the divorce, was treated for six years. During the examinations, he was diagnosed with Asperger's syndrome. He was also later diagnosed with paranoid schizophrenia and suffered from grandiose delusions, believing himself to be a Nobel Prize winner, a well-educated millionaire, and had a masters degree in mathematics. When he was 12 or 13, he was sexually assaulted by a family friend during a camping trip. As a result, he became incredibly timid and introverted and started bullying his siblings and spying on his younger sister when she undressed. At 16, Napper left school for a catering course and had a bunch of menial jobs. Two years later, his mother threw him out when she could no longer put up with his behavior. At the time of his arrest, he was working at a plastics factory. His first criminal offense was in 1986 when he was fined for carrying a loaded air-gun, but over time, he escalated to peeping and flashing and eventually rape.
Rapes, Killings, and Incarceration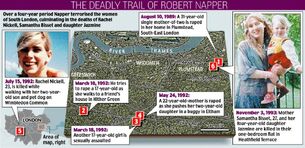 From 1989 to 1992, Napper is known to have raped two women and to have attempted to rape two more. The first was a 31-year-old woman who was raped at knifepoint in her Plumstead Common home in front of her two children in August of 1989. In November, Napper's mother called the police and told them her son had confessed to a rape, though he wasn't linked to any attack and wasn't even questioned. In March of 1992, Napper attempted to rape two 17-year-old girls one week apart on the Green Chain Walk. In May, he was more successful, raping a 22-year-old woman in front of her child in the same area. Napper is suspected to have been a serial rapist who was active in the area and was known as "the Green Chain Rapist", whose attacks are believed to date between 1990 and 1994. Though Napper was questioned in connection with the rapes, he was eliminated as a suspect. In August of 1992, the police had twice been tipped off about him by neighbors who identified him from a photofit and asked him to give a blood sample. Both times he failed to turn up, but after a few weeks he was let off the hook anyway because he was 6' 2" tall and the rapist had been described as being 5' 7" inches tall. In October the same year, he was arrested for stalking a civilian employee at the Plumstead police station and his apartment was searched. Even though the police found a .22 pistol, two knives, a crossbow, a cache of ammo as well as several maps with markings, notes about how to bind and restrain people, a diary filled with suspicious entries and a blonde woman's fitness card, he was only charged with firearm violations. Worse yet, even though a psychiatric report described him as "without a doubt an immediate threat to himself and the public", he was only given an eight week custodial sentence and no further inquiries about the search were made.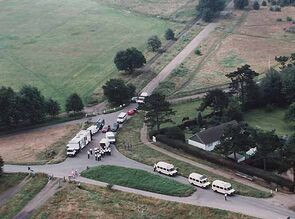 On July 15, 1992, Napper escalated to murder, raping Rachel Nickell and stabbing her to death on Wimbledon Common. She was killed in front of her two-year-old son, Alex. The police's profiler, Paul Britton, made an offender profile that said the killer would be in his 20s or 30s, would live alone not far from Wimbledon Common and have isolated hobbies, an interest in knives and the occult and have sexually sadistic fantasies. Though 32 men were questioned, the investigation focused on Colin Stagg, an unemployed man who often walked his dog in the area and owned books on the occult. Also, a woman identified him as the perpetrator in an indecent exposure case and the investigators took this as a sign that he was a sexual deviant; Stagg himself claimed to have been sunbathing nude in a secluded area and that the woman walked in on him. The police had a female officer go undercover as "Lizzie James" and claim to be a friend of a woman Stagg worked with. She started corresponding with him, pretending to be romantically interested in him. As the correspondence continued, "Lizzie" talked about sexual fantasies while Stagg, who was sexually inexperienced, mostly shared his romantic fantasies and played along with her flirtations. During a taped conversation, "Lizzie" asked Stagg outright whether he had anything to do with Nickell's murder, saying she could only have sex with the man who committed that murder. Stagg replied that he wasn't the killer. In spite of this, he was arrested in August of 1993 and was held in prison for 13 months on remand. In the meantime, in November of 1993, Napper invaded the home of Samantha Bisset and brutally stabbed her to death and eviscerated her body. He also cut out a piece of her womb and took it as a trophy. Afterwards, he went to the bedroom of her four-year-old daughter, Jazmine, and raped and suffocated her, leaving her body in the bed and covering it up as though she was asleep, and surrounded the bed with toys.
The perpetrator of the Bissett murders was nicknamed "The Plumstead Ripper". Even though Britton worked the case as well as the Nickell murder and the Green Chain rapes, he didn't connect the cases. When Napper's fingerprints were found on the Bissett crime scene and matched to the police records, the police arrested him. In May of 1994, he was charged with the double murder. In October the following year, he pleaded guilty, claiming diminished capacity. He also admitted to two rapes and two attempted rapes on the Green Chain Walk. Held at the high-security Broadmoor Hospital, he was also questioned about the Nickell murder in 1995, but denied any involvement. Meanwhile, Colin Stagg continued going through the legal system in his trial for Nickell's murder. During a committal hearing, the judge excluded any evidence the undercover operation produced, describing it as "deceptive conduct of the grossest kind" and calling it a "honey trap" (a kind of entrapment operation, which isn't legally admissible in the UK) and the prosecution withdrew its case. In September of 1994, Stagg was formally acquitted, to the public's outrage. The police told Nickell's father they would keep the case open but not look for alternative suspects. The case went cold until 2002, when a review of the case examined the evidence using more modern technology. After 18 months of testing, they reported that they had found a male DNA source on Nickell's clothes that didn't match her boyfriend or her son. They also found tiny paint flecks in the son's hair combings and a footprint on the scene that were matched to Napper's metal toolbox. In 2004, the DNA evidence linked Napper to the case. On December 18, 2008, 16 years after the killing, he was convicted of manslaughter on the grounds of diminished responsibility. It is unlikely that he will ever be released. Exonerated, Colin Stagg received a formal, public apology from the police as well as a record financial compensation of £700,000.
Modus Operandi
Napper's victims were usually young, pretty, blonde Caucasian women aged in their late teens to early thirties. He planned his attacks in great detail, marking the locations of foxholes, paths, and surveillance spots on maps. During the rapes, he would sometimes threaten his victims with a knife or choke them into submission with a ligature. Some of the victims were also attacked in front of their young children. When Napper killed his victims, he usually did so by stabbing them repeatedly and eviscerating them post-mortem. The exception was his last victim, Jazmine Bissett, who was suffocated instead of being stabbed and was not eviscerated.
Known Victims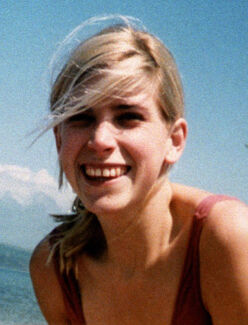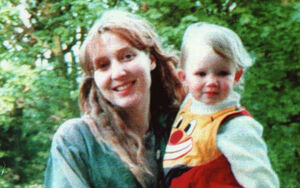 August 10, 1989: Unnamed woman, 31 (raped only)
October 1990: Unnamed Plumstead police station employee (stalked only)
1992

March 10: Unnamed girl, 17 (attempted to rape only)
March 18: Unnamed girl, 17 (attempted to rape only)
May 24: Unnamed woman, 22 (raped only; her child was also present but not harmed)
July 15: Rachel Nikell, 23 (raped, stabbed 49 times, then slit her throat)

November 3, 1993: The Bisset Murders:

Samantha Bisset, 27 (stabbed more than 70 times in the chest and neck; dissected and mutilated post-mortem)
Jazmine Jemima Bisset, 4 (Samantha's daughter; raped and suffocated with a pillow; was not evicerated)

Note: Napper is suspected to have committed as many as 86 rapes in total.
On Criminal Minds
Season Six

"Sense Memory" - Napper was mentioned by Reid as an example of impotent sexual sadists who would take out their frustrations on their victims.
Sources
Wikipedia:
The Guardian articles on Napper:
Daily Mail articles on Napper:
Community content is available under
CC-BY-SA
unless otherwise noted.