Paul Bateson is an American convicted murderer who is also the prime suspect in a series of murders known as "the bag murders".
History
Not much is revealed about Bateson due to the lack of reliable sources detailing him, but what is known about him is that he was born sometime during the year of 1939 and came to work as an X-ray technician. From 1977 to 1978, six unidentified men were found mutilated and dismembered, their remains found in black plastic bags that washed up in places like the New Jersey shore or near the then-standing World Trade Center. Authorities identified the victims as known homosexuals after tracing recovered articles of clothing to a Greenwich Village clothes store that catered gays and also matching distinctive tattoos found on one of the victims. However, since the victims lacked formal identification and the cause of death was unknown to the local coroners, police didn't officially classify these finds as homicides. The series of discoveries would later come to be known as "the bag murders". Finally, a suspect to the bag murders was brought in after then-38-year-old Bateson was arrested for the fatal beating and stabbing of homosexual film critic Addison Verrill.
Bateson confessed to the murder and was found guilty of the crime on March 5, 1979, being sentenced to 20 years in prison. While awaiting trial in police custody, he began bragging of having killed other gay men "for fun" and accurately repeated the details of the disposal of the bag murder victims. Authorities believed that Bateson was also responsible for the bag murders, but he wasn't formally charged for the killings and the bag murders technically remain an unsolved case. The bag murders would go on to inspire a 1980 film starring Al Pacino and Karen Allen and based on a 1970 book written by New York Times reporter Gerald Walker; both were called Cruising and depict a police officer on the trail of a homosexual serial killer targeting the local gay community, picking victims up from gay bars, killing them by stabbing, dismembering their bodies, and dumping the remains in the Hudson River. Bateson remains incarcerated in a New York prison to this day.
Modus Operandi
Bateson met his confirmed victim Addison Verrill at a gay bar and charmed him into having sex at Verrill's flat. He then killed Verrill by crushing his skull with a metal skillet and then fatally stabbed Verrill in the heart. If he was responsible for the bag murders, Bateson would presumably meet his victims at gay bars, charm them to a secluded place, and kill them by stabbing them to death. Afterward, he would mutilate and dismember them and place the body parts in black plastic bags that he'd dump in the Hudson River.
Known Victims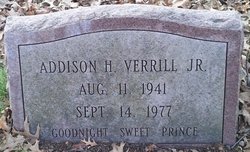 September 14, 1977 (found): Addison Verrill, 36 (skull was crushed with a metal skillet, then was stabbed in the heart)
Unspecified dates from 1977 to 1978: Six other unidentified victims (possibly; alleged)
On Criminal Minds
Season Two

"The Last Word" - Bateson may have been referenced by Reid when the team talks about instances when two independent serial killers have been active in the same area at the same time, in which he mentions that a serial killer was active in New York City simultaneously to Son of Sam. Since Bateson's (possible) killings spanned 1977-1978 and those of Berkowitz spanned 1976-1977, Reid may have been referring to him, but Berkowitz was captured in 1977 and it is unknown if Bateson's murders, which started at the same year, began exactly before or after Berkowitz's capture. Another possibility is that Reid was referring to Richard Cottingham, whose killings spanned 1967-1980.

Season Twelve

"A Good Husband" - While not directly mentioned or referenced in this episode, Bateson may have been an inspiration for the episode's unsub, Mark Tolson - Both are serial killers (suspected in Bateson's case) who targeted one gender (women in Bateson's case, men in Tolson's), found them in bars, charmed them to secluded locations, then stabbed them to death and dismembered their bodies.
Sources