Spider-Man: No Way Home Trailer Dropped - The Loop
Play Sound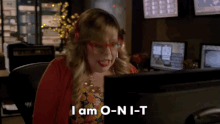 This article is a STUB, which should be further elaborated.
You can help the CRIMINAL MINDS WIKI by expanding it.
Please remove this tag once the article is expanded.
Jeffrey Robert MacDonald is an American family annihilator who, on August 29, 1979, was convicted of the 1970 murders of his wife and two daughters. He repeatedly appealed the conviction and currently proclaims his innocence.
Background
MacDonald was born on October 12, 1943 in Jamaica, Queens (New York) and raised in a poor neighborhood on Long Island. His father was highly disciplinary, but not abusive. In high school, MacDonald was highly popular and was student council president. It was in 8th grade that he met his future wife (and later victim) Colette Stevenson. The two dated until 9th grade, when Stevenson ended their relationship. The two eventually rekindled their relationship while they were both in two separate colleges. They eventually married on September 14, 1963 after finding out that she was pregnant. The MacDonalds had two daughters together.
Fort Bragg Murders
TBA
Trials, Fatal Vision and Second Marriage
TBA
Modus Operandi
MacDonald employed at least four weapons, leaving aside his own fists, during the course of his murderous rampage:
A piece of lumber, which he used to club his wife, breaking her arms, and with which his older daughter, Kimberley, was either unintentionally or intentionally hit.
A Geneva Forge paring knife, which he used to stab his wife.
An Old Hickory paring knife, which he used to stab both his wife and daughters.
An ice pick, which he used to stab both his wife and younger daughter.
He also staged the scene to appear as if a Manson Family-like group invaded his house, murdered his family, and wounded him. He inspired himself to articles he read on Esquire, and, wearing surgical gloves, used Colette's blood to write the word "pig" on their bed's headboard. Finally, he non-lethally stabbed himself with a scalpel, called an ambulance, and discarded the weapons and gloves.
Known Victims
February 17, 1970: 544 Castle Drive, Fort Bragg, North Carolina:

Colette MacDonald, 25 (his wife; beaten and repeatedly clubbed with a piece of wood, both her arms were broken; later stabbed 21 times with an ice pick, and 16 times with a knife; also killed their unborn son)
Kimberley MacDonald, 5 (his older daughter; clubbed in the head with a piece of wood; stabbed in the neck between 8 and 10 times with a knife)
Kristen MacDonald, 2 (his younger daughter; stabbed 33 times with a knife, and 15 times with an ice pick)
On Criminal Minds
Season Six

"Magnificent Light" - MacDonald and his case were mentioned by Hotch and Alex Blake, when they suggested the unsub was leaving messages written with blood on the crime scenes as a means to divert the authorities.
"25 to Life" - While not directly mentioned or referenced in this episode, MacDonald seems to have been an inspiration for Donald Sanderson - Both are physicians convicted of murdering their wives and children by stabbing, were thought to have injured themselves in order to appear innocent, and claimed the real killers were a group of people. The only difference between them consists in the fact that Sanderson was revealed to be innocent, while it is generally believed MacDonald is guilty of the crimes he has been convicted for.  
Sources