Spider-Man: No Way Home Trailer Dropped - The Loop
Play Sound
James Everet Lee "Jim" DiMaggio, Jr. was a German man who, on August 2013, abducted a teenage girl and killed her mother and brother in the greater San Diego, California area.
Background
DiMaggio was born on January 17, 1973, in Germany, where his father, James Everet DiMaggio, Sr., served in the U.S. Army. He was raised in Texas and southern California, and had one sister. His mother died of cancer at some point during his early years. In July 1989, the elder DiMaggio having fallen in love with an unidentified sixteen-year-old girl whose mother he dated once, eventually broke into the girl's home in El Cajon, California, wearing a stocking mask and armed with a sawed-off shotgun; he held the girl and her boyfriend hostage, but both were unharmed and the elder DiMaggio was arrested. He was later released, and on August 3, 1998, the elder DiMaggio disappeared. He was found a week later, having committed suicide. DiMaggio and his sister Lora moved on from the tragedy, and as an adult, DiMaggio spent four years with the U.S. Navy before leaving and becoming a telecommunications technician for the Scripps Research Institute in San Diego, California. He later met and befriended Brett Anderson, whose wife Christina was six months pregnant with their first child, Hannah, at the time. DiMaggio's friendship with Brett was described to be up to a point where he helped the family with various tasks and was viewed as an uncle to Hannah and her brother Ethan. Eventually, DiMaggio became fixated on Hannah, which unnerved her, and he would complain that she "wasn't paying enough attention to him". Despite this, the two were said to be in extensive contact with each other, with DiMaggio receiving letters from Hannah, allegedly usually whenever she wasn't getting along with her mother.
Abduction, Manhunt, and Death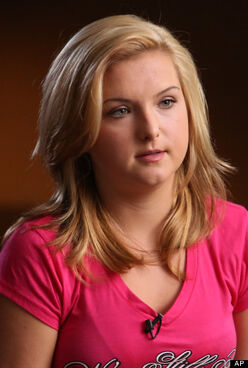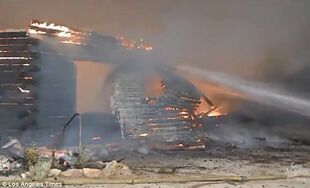 According to criminal investigations, on August 3, 2013 (the fifteenth anniversary of his father's disappearance), DiMaggio had invited Christina, Hannah, and Ethan to stay over at his home at 2071 Ross Avenue in Boulevard, California, under the pretense that he was saying goodbye to them because he was planning to move to Texas. At the time, Brett was on a three-month leave of absence at Tennessee, where he was attending to a job. During the nighttime hours, he attacked the Anderson family, bludgeoning Christina to death before abducting Hannah and setting the house on fire, killing a trapped Ethan. He also shot to death the Anderson family dog, who was also present inside the home at the time. Firefighters responded the next day and found the bodies inside the house, prompting the issuing of an arrest warrant against DiMaggio. Later that day, Hannah's grandparents reported her and Ethan missing, causing authorities in southern California to issue a statewide AMBER Alert for both Hannah and Ethan, as the latter's remains were unidentified at the time, while a manhunt for DiMaggio also began. On August 5, authorities released several photos of DiMaggio and also described the car they believed him to be driving. The next day, Brett Anderson made a public speech, pleading with DiMaggio to release Hannah and also urging her to escape if she had the chance. He never mentioned Ethan, leading to the first clues that he was dead, although a police lieutenant denied such an assumption to be true at that moment.
On August 7, authorities were tipped off to a possible sighting of DiMaggio's car in Oregon. As a result, the search for him and Hannah spread from California to not only Oregon, but also Washington and Nevada, as well as British Columbia, Canada, and Baja California, Mexico. The possibility of DiMaggio being armed with improvised explosive devices, some of which being rigged onto his car, also arose after it turned out that he detonated some with Ethan in the wilderness near his home as a mutual pastime. On August 8, DiMaggio and Hannah were spotted in the Idaho wilderness by four horseback riders (Mike Young, his wife Mary, and Mark and Christa John), all of whom were unaware of the crimes DiMaggio committed. The four chatted the two up, noticing the clothing Hannah was wearing (which was inadequate for wilderness trekking) and the house-cat DiMaggio had with him. Later that day, Mark John saw the news about DiMaggio and Hannah, immediately contacting the police. This led to the discovery of DiMaggio's car, abandoned in a rugged mountain area, covered in brush and its license plates missing. On August 9, a team of about 250 law-enforcement personnel, including about 150 FBI agents, converged at the Frank Church-River of No Return Wilderness, a protected wilderness area about fifteen miles outside of Cascade, Idaho, where they assumed was where DiMaggio and Hannah were at. The next day, at about 5:15 p.m., they discovered them at a campsite located near Morehead Lake. DiMaggio fired at least one shot at the officers with a rifle, prompting them to fire back and strike him five times in the head, arms, and upper torso, killing him, while Hannah was rescued.
Aftermath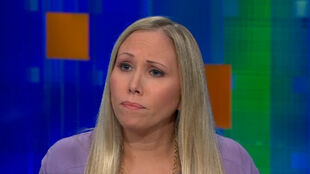 In interviews made to Hannah after her rescue and DiMaggio's death, Hannah responded that she was glad her captor was dead. Brett Anderson's DNA was later used to help positively identify Ethan's remains. An investigation later revealed that DiMaggio had listed Hannah's paternal grandmother Bernice as the beneficiary to his life insurance of $112,000 two years prior to the crime spree. All of the money was intended for Hannah and Ethan, but DiMaggio allegedly didn't trust their parents to handle it. In response to this newest revelation, members of DiMaggio's family initially requested a paternity test, suspecting DiMaggio of actually fathering Hannah and Ethan, and not Brett, citing that he didn't marry Christina until 2002, and that it was strange for DiMaggio to leave the children so many money behind for them without an explanation. Brett later called the assumption that DiMaggio was Hannah and Ethan's true father "disgusting", while it was countered that DiMaggio didn't meet Christina until she was six months pregnant with Hannah. The DiMaggio family later withdrew their request.
Lora Robinson, the sister of DiMaggio, has since upheld that her brother was innocent in the entire affair, criticizing the San Diego County Sheriff Department's handling of the investigation and citing that DiMaggio may have actually been aiding Hannah instead when she "got herself into a situation that she couldn't get herself out of". She also stated that there were "a lot of holes" in the case, and that she once told DiMaggio that Hannah was "trouble" and that he needed to watch out for her. A number of other people in the public have also upheld similar opinions, accusing Hannah of having some sort of involvement in the crime spree. Hannah reacted to the accusations, announcing that she didn't care about their opinions and that she considers herself to be a survivor, not a victim.
Modus Operandi
DiMaggio killed Christina Anderson by tying her up with a plastic cable tie and then bludgeoning her to death with a crowbar. He then killed Ethan Anderson by trapping him in the house after setting it on fire. There were also assumptions that both were tortured due to skeletal fractures found on their remains. When he held Hannah Anderson captive, he allegedly tied her up and played Russian Roulette with her. During the shootout in the Idaho wilderness, DiMaggio shot at police officers with a rifle and was also said to be armed with at least one other gun at the time.
Known Victims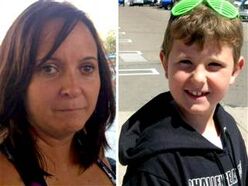 2013:

August 3-4, Boulevard, California: The Anderson murders (the dog was also killed):

Christina Anderson (née Saincome), 44 (Hannah's mother; tied up and bludgeoned twelve times with a crowbar; was also apparently tortured and slashed)
Ethan Anderson, 8 (Hannah's brother; died in the arson fire; was also apparently tortured)

August 4, National City, California: Hannah Anderson, 16 (abducted from the Anderson home; was rescued a week later at Cascade, Idaho)
August 10, Cascade, Idaho: Several unnamed police officers (attempted; shot at them, but missed)
On Criminal Minds
Season Nine

"Route 66" - While DiMaggio was never directly mentioned or referenced on the show, he appears to have been an inspiration for the episode's unsub, Eddie Lee Wilcox - Both were killers with the same middle name, had fathers whom they were named after (who both committed suicide), and they would later copy the circumstances of their fathers' suicides (although DiMaggio was partially successful). The scenario of Samantha Wilcox being in constant contact with Eddie (usually whenever she didn't get along with her mother Melody) and willingly coming with him also seems to based on Hannah's contact with DiMaggio, and the accusations against her, in which she willingly went with DiMaggio and was even aware of her mother and brother's murders. The assumption that DiMaggio could've been the true father of Hannah and Ethan Anderson seems to also have been alluded through Eddie and Samantha's relationship as father and daughter.
Sources
Huffington Post articles:
CNN articles:
CBS News articles:
NBC News articles: