Jurassic World: Dominion Dominates Fandom Wikis - The Loop
Play Sound
"
You forced me to suffer all my life, now I will make you all suffer. I waited a long time for this.
"

— Rodger in his manifesto
Elliot Oliver Robertson Rodger was an American spree killer and school shooter who committed a rampage in Isla Vista, California on May 23, 2014, killing six people and injuring more than twenty-two others before taking his own life.
Background
Rodger was born in London, England, U.K., on July 24, 1991. His parents were British filmmaker Peter Rodger (known for his 2009 documentary film Oh My God and his work as a second unit director on The Hunger Games) and Malaysian research assistant Li Chin Rodger, and he had one younger sister. His paternal grandfather was photojournalist George Rodger. The family later immigrated to and settled in the U.S., with Rodger being raised in Los Angeles, California. His parents later divorced, and his father remarried to Moroccan actress Soumaya Akaaboune, who bore his second son. Ever since he was eight years old, Rodger had been seeing therapists and receiving psychiatric treatment, including medication for a variety of mental illnesses and disorders. However, he refused to take any of the medication that was prescribed to him. Rodger's mother stated her belief that he suffered from Asperger syndrome, even though he was never formally diagnosed with the developmental disorder.
In school, Rodger was heavily bullied, and he claimed that he was unable to make any friends, though people later said that he was the one who rebuffed their attempts at being friendly. At some point, he started and began maintaining a personal YouTube account and online blog, both in which he complained about his loneliness and rejection by others. He also frequented online communities that fell into the manosphere, which has been commonly associated with misogyny and anti-feminism. He moved to Isla Vista on June 4, 2011, to attend Santa Barbara City College, but he later dropped out in February of 2012. From 2011-2012, Rodger was involved in a series of minor incidents in which he threw or sprayed drinks on couples or groups of people he was jealous of. On July 20, 2013, he attended a party and tried to interact with girls there, but was reportedly ignored. He then tried to push girls off a ten-foot ledge, but failed and was pushed off instead by other men there. He left but returned to attempt to retrieve his sunglasses. Instead, Rodger was beaten up by the same assailants. He told investigating officers about this, but they determined that he may have been the aggressor. According to him in his manifesto, this caused Rodger to begin planning his rampage.
Starting in September, Rodger used pocket money from his parents and grandmothers that he had saved up, to fund his rampage. He visited shooting ranges and bought three handguns (a Glock 34 and two Sig Sauer P226s) from three different cities. He also began work on a manifesto, which he would title "My Twisted World: The Story of Elliot Rodger". On January 25, 2014, Rodger performed a citizen's arrest on his roommate Cheng Yuan "James" Hong and accused him of stealing a set of candles that belonged to him. After being arrested, Hong pleaded guilty to a petty theft charge, but police dismissed the case due to insufficient evidence. On April 30, Rodger's parents saw his YouTube videos and became alarmed by them, so they contacted police. However, when the officers interviewed Rodger at his apartment, he downplayed the situation. They decided "he did not meet the criteria for an involuntary [mental health] hold", nor was there any reason to legally search his residence, so they left. At the time, however, Rodger had been planning his killing spree and had two handguns in his possession already; he claimed in his manifesto that a search would have ruined his plans.
Killing Spree and Suicide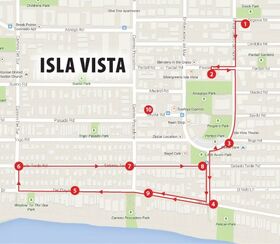 "I didn't start this war... I wasn't the one who struck first... But I will finish it by striking back. I will punish everyone. And it will be beautiful. Finally, at long last, I can show the world my true worth."
-Rodger's last words in his manifesto.
On May 23, 2014, Rodger started his rampage, which he titled "The Day of Retribution", by stabbing three people to death. They were Hong, his other roommate George Chen, and their friend Weihan "David" Wang. Police investigators assume he started with Wang, then moved to Hong, and finally to Chen, and that he killed them in separate events, making efforts to conceal their murders after each time. At 9:17 p.m., Rodger uploaded his final YouTube video, "Elliot Rodger's Retribution" (in which he described his plans and motivations) then sent his manifesto a minute later to thirty-four people, including his parents and other family members, his therapist, former schoolteachers, and childhood friends. He then went to the Alpha Phi sorority house near the University of California, Santa Barbara, with the intention of massacring all of the occupants inside. When his knocking on the front door went unanswered, Rodger shot three Delta Delta Delta sorority sisters who were nearby, killing Katherine Cooper and Veronika Weiss, and wounding Bianca de Kock. He then drove further into town and fired into the Isla Vista Deli Mart from inside his BMW, killing a student named Christopher Michaels-Martinez.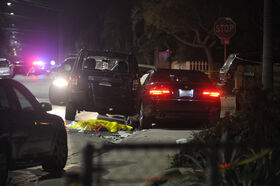 After killing Michaels-Martinez, Rodger drove away from the Isla Vista Deli Mart. He was spotted leaving by four responding foot-patrol officers, but they did not suspect him to be the shooter at the time and allowed him to flee. Rodger continued his rampage, shooting at several pedestrians in drive-by shootings and striking others with his car. At some points, he drove on the wrong side of the street. He ultimately wounded twelve people in the phase of the rampage, six by gunshots and six with his vehicle. At one point, Rodger got into a brief gunfight with a responding Sheriff's Deputy and escaped unharmed. Near the end of the rampage, Rodger got into another gunfight, this time with three Sheriff's Deputies near Little Acorn Park, and he suffered a gunshot wound to the left hip. He fled but was closely pursued by police now. He crashed into a bicyclist named Keith Cheung, seriously wounding him, then fatally shot himself in the head. He was 22 at the time of his death.
Police investigated the crashed BMW and handcuffed both Rodger and Cheung, having initially believed Cheung to be a second gunman. They later determined him to be an injured victim and released him from police custody. The day after the killing spree, officers went to Rodger's apartment to investigate it, and found the bodies of Hong, Chen, and Wang.
Aftermath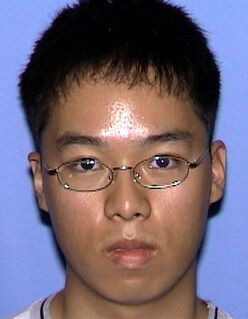 Rodger's final YouTube video was discovered after the killing spree and deleted from the website. However, it was already too late, for it had been copied and re-posted by other users beforehand. Segments of it were controversially used by several news networks, including ABC News, CBS News, NBC News, and MSNBC. Conversely, FOX News refused to air the video altogether and instead showed five still photographs. Many were concerned about the video's repeated airing on news networks, specifically about the potential to inspire copycat crimes. The controversy over the airing of the video was compared to that of Seung-Hui Cho, the Virginia Tech shooter who killed thirty-two people and injuring seventeen others during a massacre at his school, Virginia Tech, before taking his own life. Much like Rodger, Cho created a highly detailed manifesto and series of videos (one of which was also taped from inside his vehicle) before committing his rampage. These videos were aired repeatedly by news stations after the massacre, which also led to controversy and public concerns of copycat crimes.
On the day after the killing spree, a candlelight memorial was held in honor of the victims. This was followed by a memorial service at UCSB's Harder Stadium, which had over 20,000 people in attendance. The rampage also occurred during a period of high pro-gun control and anti-gun violence sentiment in the U.S. due to other mass shootings, most notably the 2012 Newtown, Connecticut, shootings that killed twenty-seven people and injured two others. Richard Martinez, the father of Christopher Michaels-Martinez, blamed politicians and the National Rifle Association for allowing the killing spree to happen. Calls for improvements on the health care system were also renewed, with at least two Congressmen calling for discussions and bills on the topic. Critical attention was focused on Rodger's earlier contact with police on April 30th, where he managed to convince them that he wasn't a threat to others even though he had already planned his rampage and purchased guns. As a result, California legislators passed a law that would allow a person's firearms to be seized at the request of a family member if the person was believed to be a threat to themselves or others. Despite some criticism from pro-gun rights groups, the law went into effect in 2016.
When Rodger's motives for the rampage became public, it led to a variety of reactions and discussions about misogyny and violence against women in American society. The conversation led to the usage of the hashtag "#NotAllMen", which argued that not all men are misogynistic and commit crimes against women; its first usage dated back to 2011. However, the hashtag came under criticism for its alleged purpose of deflecting from sensitive topics like sexual assault, and for not being helpful enough in the discussion of misogyny. In response to the usage of "#NotAllMen", an anonymous female Twitter user created the hashtag "#YesAllWomen" to express that while not all men are sexist, all women are affected by or live under fear of sexism and misogyny of any degree. Within four days, the hashtag was tweeted 1.2 million times, surpassing similar hashtags that preceded it, and it became known for being used by women who shared personal stories about gender-based harassment and discrimination. However, the discussion about misogyny generated some criticism from some who argued that it unintentionally diverted attention away from Rodger's hateful comments about men, the fact that he killed more men than women and his mental health issues.
Umpqua Community College Massacre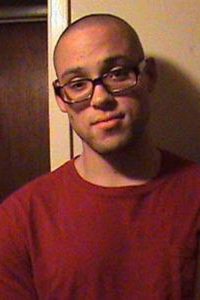 Though Rodger's rampage did not inspire any notable instances of copycat crimes, it inspired a massacre at Umpqua Community College in Roseburg, Oregon, which occurred over a year after in 2015 and was the deadliest massacre to occur at a community college. A 26-old student named Christopher Sean Harper-Mercer opened fire with two handguns in his classroom, where he had been taking a writing class, and killed nine people, including the professor. He then committed suicide after being wounded in a shootout with responding police officers. He was armed with a total of six guns: five handguns (a 9mm Glock, a .40-caliber Smith & Wesson, a .40-caliber Taurus, and three unidentified others) and a Del-Ton sporting rifle. During the massacre, Harper-Mercer spared one student, gave him a package to deliver to the police, and forced him to watch as he continued shooting. The package contained writings that confirmed Harper-Mercer had studied Rodger's rampage and other mass killings. Like Rodger, Harper-Mercer had un-diagnosed Asperger syndrome and other mental health issues and wrote about his frustration at being lonely and a virgin.
Modus Operandi
During the killing spree, Rodger used a variety of weapons, unlike most rampage killers in the 21st century. First, he stabbed his roommates, Cheng Yuan "James" Hong and George Chen, and their friend, Weihan "David" Wang, to death using two knives. Then, during the main rampage, he shot his victims with either a SIG Sauer P226 or Glock 34 semiautomatic pistol or struck then with his vehicle, a black 2009 BMW 328i coupe.
His original plan had been to lure as many people as possible to his apartment, after killing Hong and Chen, and stealthily kill and decapitate them; then commit a massacre at the Alpha Phi sorority house; then kill his brother and stepmother; and then commit a series of drive-by shootings and hit-and-runs with the family SUV. It is unknown why he was unable to carry out some aspects of that plan during the actual killing spree.
Known Victims
Unspecified dates: Numerous unnamed couples (assaulted by throwing drinks on them)
July 20, 2013: Numerous unnamed Sorority girls (attempted to throw them off a roof but was beaten up by several men at the party)
All of the following were attacked during the May 23, 2014 Isla Vista killing spree
Fatalities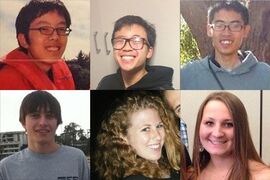 The apartment stabbings:

Weihan "David" Wang, 20 (stabbed fifteen times and slashed 23 times in the head, neck, chest, back, and both arms and hands)
Cheng Yuan "James" Hong, 20 (stabbed 25 times and slashed twelve times in the head, neck, chest, back, and both arms and hands)
George Chen, 19 (stabbed 94 times and slashed eleven times in the head, neck, chest, back, and both arms and hands)

The Alpha Phi sorority house shooting:

Katherine Breann Cooper, 22 (shot eight times, including in the left side of the head, the left flank, and the right lung)
Veronika Elizabeth Weiss, 19 (shot seven times in the chest and lower pelvic area)

Christopher Ross Michaels-Martinez, 20 (shot once in the chest at the Isla Vista Deli Mart in a drive-by shooting)
Injuries/Attempts
The intended Alpha Phi sorority massacre

Numerous unnamed sorority girls (intended to kill in a mass murder; was denied entry)
Bianca de Kock, 20 (shot alongside Katherine Cooper and Veronika Weiss during the Alpha Phi sorority house shooting)

The drive-by shootings and hit-and-runs:

Jin Fu (struck by Rodger's car at Embarcadero Del Norte)
The Pizza My Heart drive-by shooting:

Aaron Zaglin, 22 (shot through the left arm)
Bailey Maples (grazed in the right arm)

The El Embarcadero Road rampage:

Megan Carloto (shot through the right thigh)
Sierra Swartz (attempted; shot at repeatedly, but missed)
Deputy Marquez (first name unrevealed; attempted; shot at repeatedly, but missed)

The assault at 6653 Del Playa Drive:

Patrick Eggert, 19 (struck by Rodger's car)
Nick Pasichuke, 19 (struck by Rodger's car)

Christopher Hoang (shot twice through the right arm and right buttock at Camino del Sur)
The Sabado Tarde Road rampage:

Victor Garcia (struck by Rodger's car)
Arun Sengupta (attempted; tried to run over with his car, but failed)
Mitchell Lyubarsky, 21 (struck by Rodger's car)
Elliot Gee (struck by Rodger's car)
Matthew Smith (shot twice in the genitals and left thigh)
Antoine Cherchian, 25 (shot four times in the left arm, chest, abdomen, and back)
Alexander Kurdian (attempted; shot at, but missed)
The Little Acorn Park shootout:

Sergeant Welch (first name unrevealed; attempted; shot at repeatedly, but missed)
Detective Flick (first name unrevealed; attempted; shot at repeatedly, but missed)
Deputy Walker (first name unrevealed; attempted; shot at repeatedly, but missed)
Deputy Johnson (first name unrevealed; attempted; shot at repeatedly, but missed)

Keith Cheung, 21 (struck by Rodger's car at Del Playa Drive)

Note: According to his original plans, Rodger had intended to kill his brother and stepmother.
On Criminal Minds
Season Twelve

"Alpha Male" - Rodger was prominently mentioned in this episode, when the BAU compared him to the case at hand, Alan Crawford - Both were misogynistic and anti-feminist spree killers (budding at least) who targeted people they were jealous of (couples and attractive people), were members of the manosphere, committed lesser petty crimes out of rage before their sprees (which involved the use of liquid), wrote lengthy manifestoes expressing their hatred and planned rampages, had parents that divorced and one that later remarried, and even shared some of the same language. Episode writer Karen Maser confirmed that Rodger was the direct source of inspiration for the case[1].
Sources
References