Wiki Targeted (Entertainment)
Play Sound
Disambiguation: This page is about the South Korean series. For the original series, see here.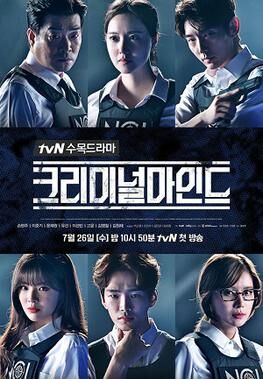 Criminal Minds (크리미널 마인드; romanized Keurimineol Maindeu) is a South Korean crime drama featured on the tvN network. It is a remake of the American crime drama Criminal Minds and focuses on a team of highly trained profilers in the National Criminal Investigation (NCI), a fictional South Korean counterpart to the Behavioral Analysis Unit.
The series is produced by Taewon Entertainment and NEW in association with ABC Studios. Production was made known in April 2017, when the first script reading took place on April 7 in the local CJ E&M Center in the Sangam-dong neighborhood of Seoul. Filming began ten days later. It premiered on July 26, 2017 with a 20-episode order and concluded on September 28, 2017.
Cast
Main Characters
Lee Joon-Gi - Kim Hyun-Joon
Moon Chae-Won - Ha Sun-Woo
Son Hyun-Joo - Kang Ki-Hyung
Lee Sun-Bin - Yoo Min-Young
Kim Yeong-Cheol - Baek San
Supporting Characters
Yoo Sun - Hwang Na-Na
Go Yoon - Lee Han
New Sun - Choi Na-Young
Kim Won-Hae
Ji Min-Hyuk
External Links